Posted by: Northwest Eye in News on February 27, 2023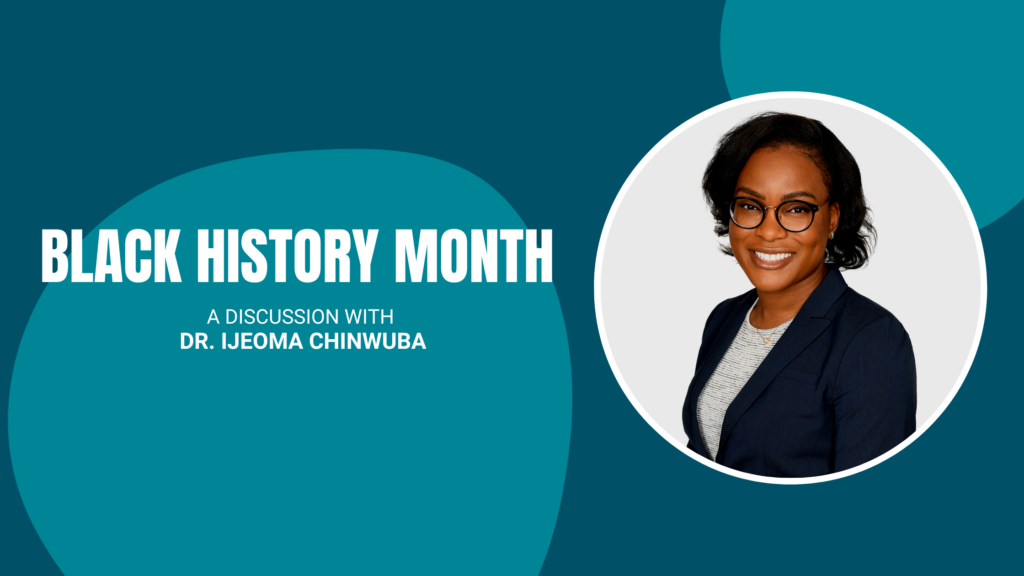 Dr. Ijeoma Chinwuba, a comprehensive ophthalmologist at Northwest Eye, is proud to continue building on a legacy of Black doctors that came before her. She grew up seeing other Black women, including her mother, represented within a wide range of medical specialties. This representation allowed her to visualize a career in medicine.
"I am where I am because I could see myself in those who came before me," she said. "My mother is a pediatric emergency medicine physician and many of my first doctors were Black women."
Fast forward to her residency, Dr. Chinwuba had a better understanding of what being a Black doctor means.
"The significance of being a Nigerian American became clearer during residency as the first Black resident my program had in at least 10 years," she said. "Just 5% of physicians are African American and that drops to 2.5% of practicing ophthalmologists."
Dr. Chinwuba is very grateful to her community of support who inspired and encouraged her career path in ophthalmology.
"The reinforcement that came from having my mom and friends of both similar backgrounds and aspirations is not the experience that many people have, and a lack of encouragement can often stop a career before it even starts," she said. "That is why mentorship, visibility, and advocacy are important to me."
Just as she had mentors from diverse backgrounds supporting her, Dr. Chinwuba is determined to use her medical experience to help others.
"I had mentors of all different backgrounds who supported me and poured into me," she said. "I hope to do the same for others, whether it is through formal programs for pre-med students or empowering patients to feel that the healthcare system includes and is considerate of them, whatever their background may be."
Outside of practicing medicine, Dr. Chinwuba loves visiting new places and experiencing other cultures through food, festivals, and local art.
"I really enjoy travel," she said. "I love to explore different cultures through food and have enjoyed being in a city with so many people who feel the same."
---