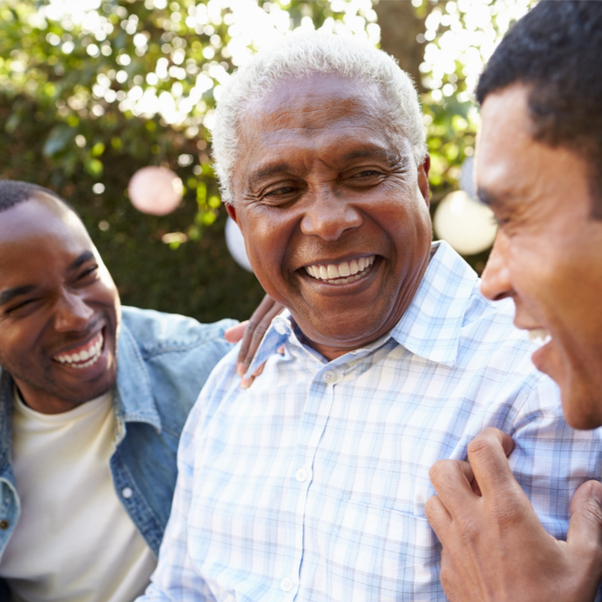 What is Glaucoma?
Glaucoma is a group of diseases that cause damage to the eye's optic nerve. When the optic nerve is damaged, it can no longer send signals to the brain for the vision process to occur.
In most glaucoma types, pressure builds up in the eye because fluids are not draining as they should. This is called elevated intraocular pressure (IOP). If glaucoma is not treated, it can result in severe vision loss and blindness. Glaucoma affects millions of people worldwide.
Can Glaucoma be prevented?
Unfortunately, most types of glaucoma are not preventable. However, early detection and treatment can usually control the disease before severe vision loss occurs. Because glaucoma usually affects side vision first, you may not notice early signs that your sight has changed.
Be Eye Wise and schedule a regular and thorough eye examination that includes dilation of the pupils. Your Northwest eye care specialist will check your eye pressure and the condition of your optic nerve for any evidence of glaucoma.

What Are the Types of Glaucoma Diseases?
Open-Angle Glaucoma occurs when ocular fluid cannot pass through the eye's filtration system (trabecular meshwork) to the drainage canals. Often inherited, it is the most common type of glaucoma. Most people do not notice early symptoms because glaucoma attacks the peripheral vision before it affects central vision.
Angle Closure Glaucoma
Angle Closure Glaucoma is a dangerous type of glaucoma that occurs suddenly when the eye's fluid cannot drain and causes a rapid increase in eye pressure. Symptoms include severe pain and nausea, blurry vision, and redness in the eye. This is a medical emergency and requires immediate treatment to avoid severe vision loss.
Low Tension Glaucoma
Low Tension Glaucoma occurs when patients with normal eye pressure experience damage to the optic nerve or peripheral vision loss.
Congenital Glaucoma
Congenital Glaucoma is a condition in which children are born with a defect in the eye's angle. This defect interferes with fluid drainage and causes elevated pressure.
Secondary Glaucomas
Secondary Glaucomas can occur as a result of other diseases or treatments, such as:
High blood pressure
Diabetes
Complications of cataract surgery
Steroid treatments
Uveitis (inflammation of the middle layer of the eye)

What Are the Risk Factors for Glaucoma?
You are at higher risk for developing glaucoma if any of these characteristics apply to you:
Elevated intraocular pressure (IOP)
Family history of glaucoma
Abnormal optic nerve anatomy
Over the age of 40
African or Asian descent
High myopia (nearsightedness)
What Are the Symptoms to Watch Out For?
While many people don't notice early symptoms of the more slowly-developing forms of glaucoma, you should contact Northwest Eye right away if you experience any of the following:
Vision loss
Blurred vision
Severe eye pain
Headaches
Nausea and vomiting
Small blind spots
Tunnel vision
Halos or rainbows around light
How Is Glaucoma Treated?
While there is no cure for glaucoma, there are many effective treatments available at Northwest Eye to limit its damaging effects. Our eye doctors use several different methods to lower the pressure in the eye:
Whether you are at risk for glaucoma or have already received a diagnosis, our Northwest Eye ophthalmologists are here to help. The sooner we detect a problem and initiate treatment, the better chance we will have to preserve your vision. Be Eye Wise and call for an appointment today at one of our convenient offices in Golden Valley, Maple Grove, Minnetonka, St. Anthony, or Wayzata!