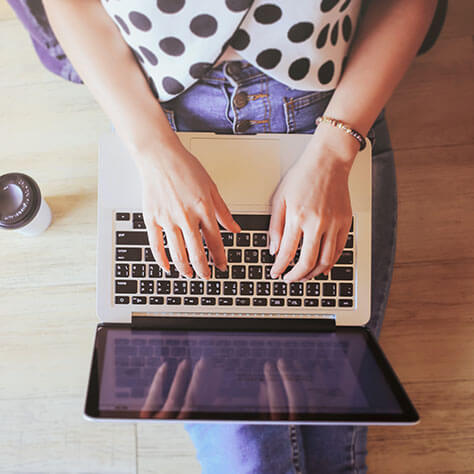 LASIK and the other refractive surgery options available from Northwest Eye are life-changing. But you probably know that. What you don't know now is how much does LASIK cost or "does insurance cover LASIK?" Typically, refractive surgery procedures, including LASIK, are not covered by insurance programs. Be Eye Wise and explore the ways Northwest Eye works with you to make one of our vision correction procedures a workable option for most budgets.
Quality eye care should never come with surprises. Northwest Eye makes you aware of all costs upfront during your consultation, and we avoid hidden fees or down-the-road-charges. Ultimately, the cost of your LASIK treatment depends on your unique vision characteristics. As part of our price quote, you will know exactly what is included in your LASIK procedure, such as pre-operative exams, post-operative care, and consultations. When comparing prices – and we know you will – ask for the same level of detail.
Financing options available to qualified candidates:
0% interest financing options for up to 24 months through CareCredit®
Low-interest financing options for up to 60 months
Payments are as low as $100 per month.
Submit a credit request online and have an answer almost immediately without affecting your credit report.
Flexible spending plan (see the last paragraph)
---
CareCredit healthcare credit card for better vision

There is an easier way to pay for your vision care including LASIK. We're pleased to accept the CareCredit credit card, North America's leading patient healthcare financing program. CareCredit lets you begin your procedure immediately — then pay for it over time with monthly payments that fit easily into your monthly budget. Whether you're considering LASIK, need cataract surgery, or it's simply time for new glasses or contacts, CareCredit can help you see clearer, sooner.
---
---
Your healthcare credit card
CareCredit is the credit card exclusively designed for healthcare services. CareCredit offers special financing on purchase of $200 or more* for healthcare procedures not commonly covered by insurance, including LASIK and Premium-IOLs. Why put off improving your vision tomorrow, when you can see clearer today?
*Subject to credit approval. Minimum monthly payments required. Visit www.carecredit.com for details
---
Save by Using Flex Plans for LASIK
You can save money on LASIK by taking advantage of your Flexible Spending Account or Cafeteria Plan at work. These plans allow you to allocate some of your earnings into a tax-free account to use for non-reimbursable medical expenses. These plans have strict rules for how and when you can use these funds, so research the details of your plan before you enroll. We suggest you schedule a consultation with a Northwest Eye LASIK surgeon to make sure you are a good candidate for LASIK prior to setting aside Flex Plan money.