Posted by: Northwest Eye in News on July 5, 2021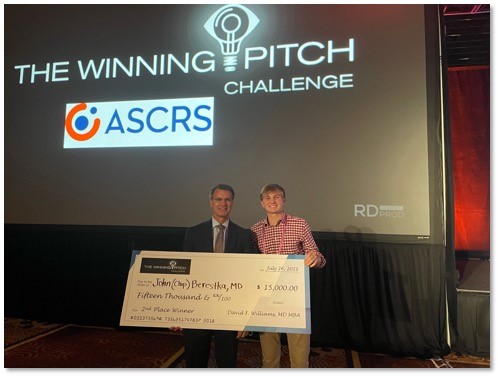 We are so proud to announce that Dr. John Berestka made it to the final round of the Winning Pitch Challenge for his invention and took home the second-place prize!
Already awarded two patents in the U.S., Dr. Berestka has been working on a new way to conduct virtual eye exams. This innovative 3-D camera could offer a different way to conduct a basic eye exam and deliver the same results as current in-person exams.
To see more on this year's Winning Pitch Challenge, click here.
---