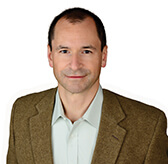 Nicholas J. Schmitt, M.D., is a Board-Certified Ophthalmic Plastic and Reconstructive Surgeon and partner at Northwest Eye in Minnesota. Dr. Schmitt specializes in the medical and surgical management of conditions affecting the eyelids, lacrimal (tear) system, the orbit (the bony cavity surrounding the eye), and the adjacent face.
He also specializes in cosmetic eyelid surgery as well as dermal fillers and Botox, helping patients look and feel their best with products such as BOTOX®, Restylane®, and JUVÉDERM™. He has been a member of Northwest Eye's respected team of doctors since 2005.
Dr. Schmitt completed his undergraduate studies with a Bachelor of Music in Jazz Guitar Performance at the University of Miami and a Bachelor of Science in Electrical Engineering at the State University of New York at Buffalo. He obtained his Doctor of Medicine degree from the University of Rochester School of Medicine and Dentistry. Dr. Schmitt completed an internship in Internal Medicine and a residency in Ophthalmology at the University of Rochester Medical Center. He completed a fellowship in Oculoplastic, Reconstructive, and Orbital Surgery at the Drexel University of Pennsylvania – Allegheny General Hospital in Pittsburgh, PA.
Outside of Northwest Eye, Dr. Schmitt enjoys music and walking his dogs, as well as diving, hiking, and skiing. For Dr. Schmitt, the highlights of his profession are his ability to provide a wide variety of oculoplastic and reconstructive procedures for patients with many different needs, as well as having the opportunity to help people of all ages, from infants to seniors. Dr. Schmitt is inspired by the great staff and doctors at Northwest Eye each and every day.
Dr. Schmitt sees patients at our Maple Grove and Wayzata Northwest Eye locations.

To see some of his before and after pictures from his past patients please explore his personal website at nweyeplastics.com.