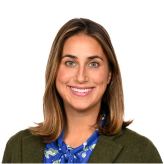 Dr. Tanya Glaser is Northwest Eye's newest Board Certified, fellowship-trained, pediatric ophthalmologist. Dr. Glaser offers a wide range of both routine and specialty care services for pediatric patients. In addition, she performs eye alignment surgery and topical strabismus surgery for adults, as well as BOTOX as a treatment for qualified strabismus patients.
With extensive experience and a compassionate approach to care, Dr. Glaser is the perfect addition to uphold the standards of exceptional service Northwest Eye is renowned for. She is accepting new patients out of Northwest Eye's offices in Woodbury and Minnetonka.  
Originally hailing from California, Dr. Glaser has spent the past decade in North Carolina where she gained invaluable educational, clinical, and research experiences, including an esteemed role as Assistant Professor in the Division of Pediatric Ophthalmology at Duke University.
Dr. Glaser is excited to embrace her new chapter in the Twin Cities. She looks forward to not only providing exceptional care to her patients but also exploring the new city and the outdoors, searching for new breakfast hot spots, and trying out new winter sports with her husband, also a dedicated medical professional, and 2 young children.