Posted by: Northwest Eye in News on October 13, 2021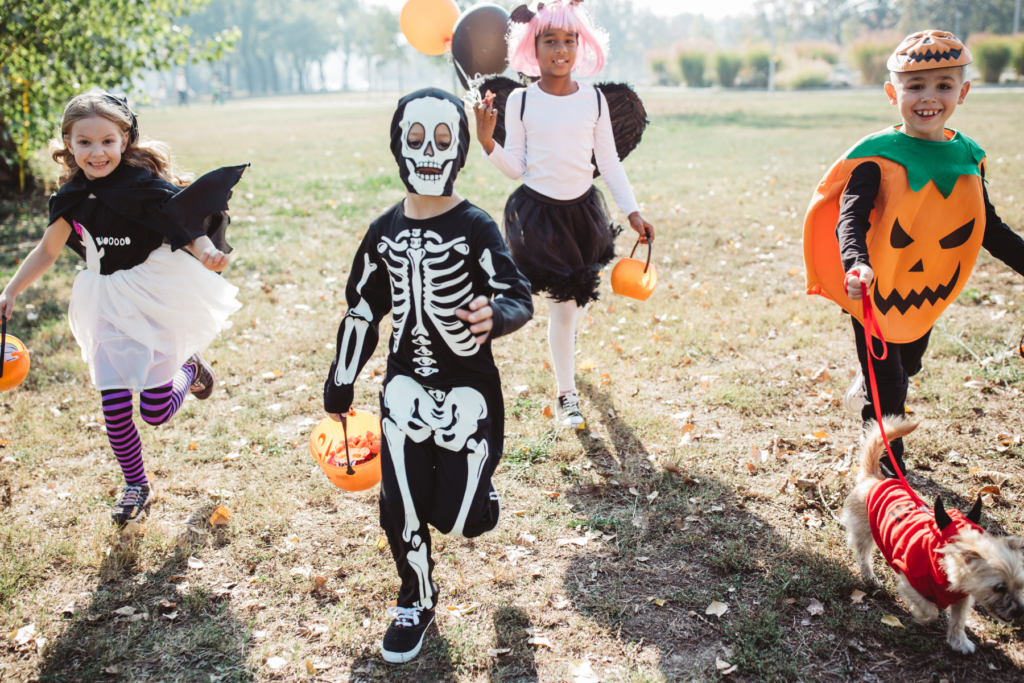 October is Halloween Eye Safety Month!
Be Eye Wise and make sure you take all the necessary precautions with costume safety, so you will have a fun and safe Halloween trick-or-treating with your children. Here are three safety tips to keep in mind this Halloween:
Avoid costumes that block vision, such as masks, eye patches, wigs, floppy hats, or fake gore on or around the eye.
Try to avoid sharp or pointed costume props such as swords, wands, knives, and sticks that may harm other's eyes.
Stay away from costumes that are extra-long and drag across the ground to prevent tripping and falling.
Some people take their costumes one step further by enhancing or changing their eye color with costume contacts that cover the pupil or even the whole eye. Without the proper precautions, this popular costume accessory can cause various eye conditions such as bacterial infections, conjunctivitis, corneal scratches and even vision loss. At the very least, make sure to never wear costume contacts without a prescription from your Northwest Eye Ophthalmologist or Optometrist! Also be sure to never share these contacts with others or use someone else's.
Halloween should be fun, so don't let an eye injury or infection take away from the joys of Halloween. Remember to bring a flashlight when you're out trick-or-treating with your kids, to avoid tripping or falling in the dark.
If you sustain a serious eye injury, go to the emergency room immediately. For less urgent situations, you can schedule an appointment by calling 763-416-7600.
---