Posted by: Northwest Eye in News on August 28, 2020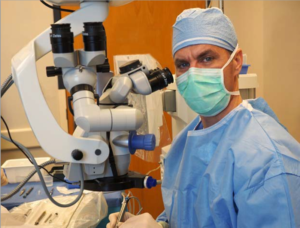 A huge congratulations to Dr. John Berestka for performing the first-ever artificial iris procedure at Northwest Eye! The accomplishment attests to his dedication to always raising the bar in what patients can expect from our practice.
What is an artificial iris, exactly?
Meant to assist with both medical and aesthetic reconstruction of eyes with complete or partial aniridia, the iris is individually custom-made to mimic the original appearance of the patient's iris. An incredibly complex process, the procedure to place an artificial iris had, until Dr. Berestka, never been completed at Northwest Eye. We couldn't be prouder of this incredible accomplishment and we're thrilled to now offer this service to our patients.
---