Posted by: Northwest Eye in News on November 10, 2022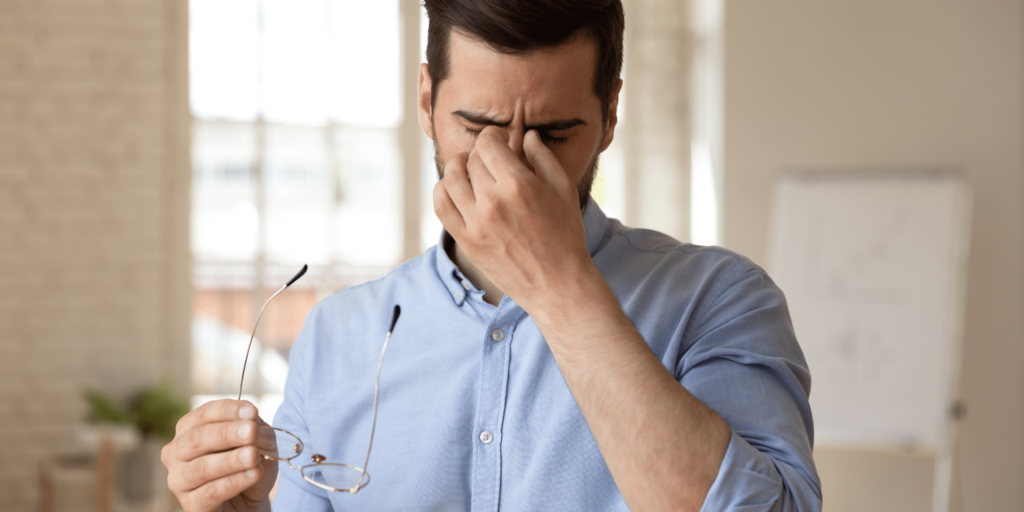 Our tears may indicate joyful emotions like getting a dream job, or disappointing feelings like watching your team miss the playoffs. Beyond indicating emotions, tears play a significant role in our ocular health.
Tears have several important functions like lubricating our eyes so we can see properly. Dry eye is a condition that occurs when the eyes are not creating enough tears or producing the right type of tears or tear film. Here are some symptoms that are associated with dry eye:
A stinging and burning sensation in the eyes
Blurry vision especially during reading
Scratchy or gritty feeling in the eyes
Pain while wearing contact lenses
Eyes filled with tears
Strings of mucus around your eyes
Red or irritated eyes, especially around cigarette smoke or in the wind
Being in smoke or wind also leads to dry eye. Knowing the causes of this condition is helpful in maintaining the moisture in your eyes. Here are several other causes of dry eye:
Activities that reduce blinking such as extended reading and staring at a computer screen
Being in a very dry climate
Wearing contact lenses for an extended time
Also, taking certain medications like diuretics for high blood pressure, cold and allergy medicines (antihistamines), antidepressants and anxiety medications, sleeping pills, and beta-blockers can cause dry eye. Hence, ensure that you inform your ophthalmologist about your prescription and non-prescription medications.
If you experience dry eye symptoms, schedule an appointment with your doctor. Your eye doctor can diagnose dry eye with a simple eye exam. They will examine your eyelids, eye surface and blinking. Your provider may also measure the thickness or the quality of your tears and examine how quickly your eyes produce tears during the evaluation.
A treatment plan comes after your doctor's diagnosis. They may advise you to use artificial tears, which are eye drops that act like your own tears. If you are diagnosed with dry eye, you may purchase artificial tears without a prescription and use them as often as needed. Your eye doctor may also stop dry eye by blocking your tear ducts with punctal plugs. This procedure makes your natural tears remain in your eyes longer. Another treatment option could be a prescription eyedrop medication, intended to assist your eyes in producing high quality tears.
Irritated eyes and other problems associated with dry eye may be treated by your provider as well. They may recommend lightly massaging your eyelids, warm compresses on your eye, certain eyelid cleansers, prescription ointments or eye drops. The hassle of irritation and other symptoms could be avoided with dry eye preventative practices.
Here are some dry eye prevention tips recommended by the American Academy of Ophthalmology:
Avoid extremely warm rooms
Use a humidifier to add moisture to the air during winter
Use wrap-around glasses to protect your eyes from drying wind
Speak with your eye doctor about enhancing your diet with omega-3 fatty acids for dry eye relief
Pay very close attention to what your eyes are telling you and schedule an eye exam regularly. For more information on dry eye, click here: https://nweyeclinic.com/dry-eyes/
---