Posted by: Northwest Eye in News on April 11, 2023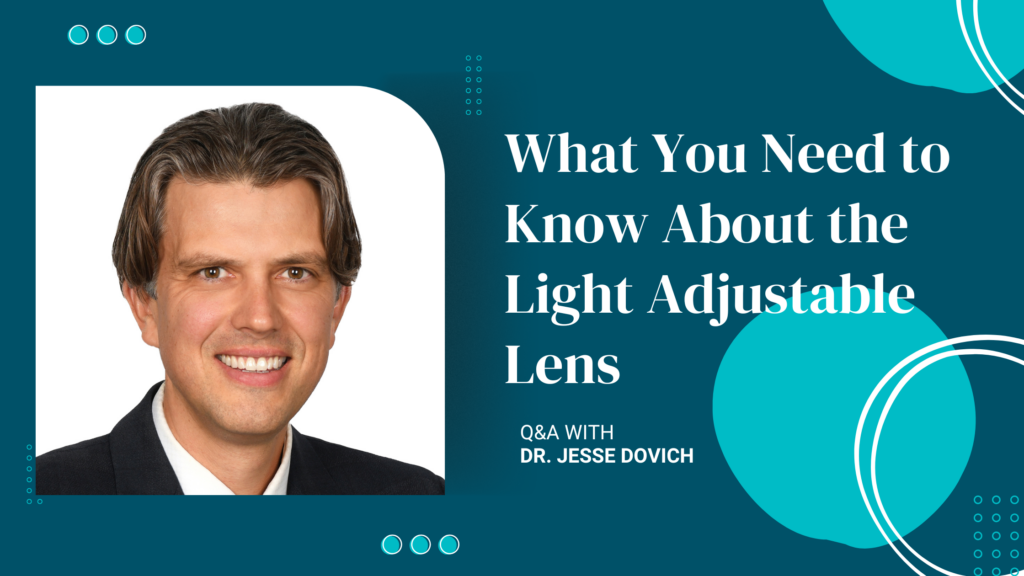 The Light Adjustable Lens is a new and exciting lens technology now available for cataract patients at Northwest Eye. While most cataract surgery requires patients and doctors to select a lens power before surgery, this new lens offers patients the opportunity to customize their vision after cataract surgery. Dr. Jesse Dovich, a cataract specialist and surgeon at Northwest Eye, offers deeper insight into this new customized lens for cataract patients.
Be Eye Wise and talk with your Northwest Eye cataract surgeon about the Light Adjustable Lens! To schedule an appointment, click here or call us at (763) 416-7600.

---