Posted by: Northwest Eye in News on May 9, 2023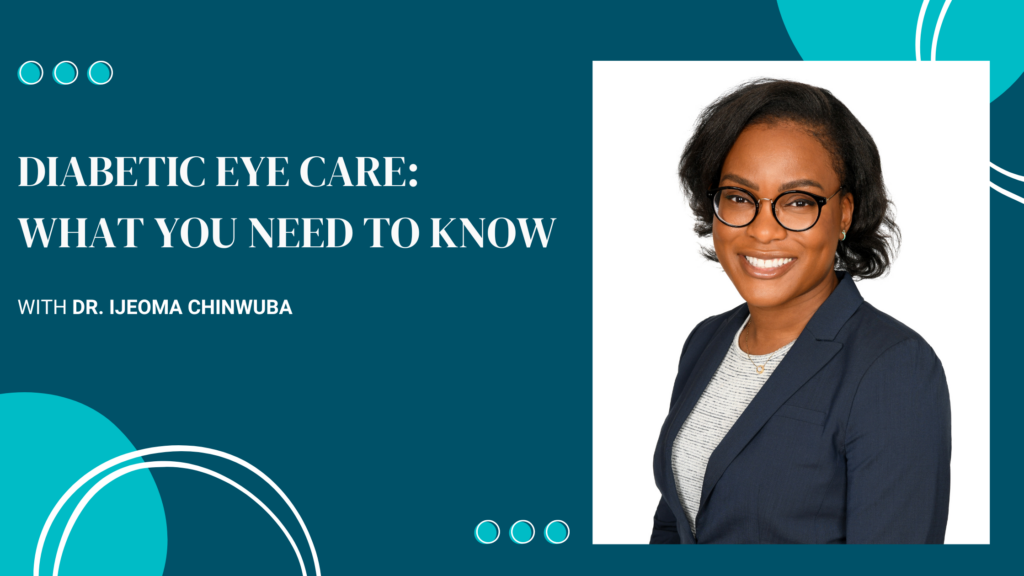 Although most people know the impact of diabetes on their health, many don't know how it can affect their vision. People with diabetes should be aware of these effects and take steps to protect their vision. At Northwest Eye, our eye doctors can find evidence of diabetes and diabetic eye diseases during a comprehensive eye exam. Read on to learn how diabetes can affect vision and the steps you can take to protect your eye health.
Diabetes and its Connection to Eye Care
Diabetes is a chronic medical condition that affects how the body processes glucose. It affects millions of people worldwide. One of the most significant ways that diabetes can affect vision is by damaging the blood vessels in the retina. This condition, known as diabetic retinopathy, can lead to vision loss and blindness if left untreated.
Eye care is important for diabetic patients because diabetic retinopathy often develops without any symptoms, so regular eye exams are necessary to catch and treat it early. Additionally, diabetes can also increase the risk of other eye conditions such as cataracts and glaucoma. Proper eye care can help prevent and manage these conditions as well.
"Unfortunately, patients often learn about the many ways diabetes can impact vision after they have developed a problem. I hope their examinations and care at Northwest Eye help them feel better prepared and knowledgeable about their ocular health."

– Dr. Ijeoma Chinwuba, Comprehensive Ophthalmologist and Diabetic Eye Care Specialist at Northwest Eye
Diabetic Eye Diseases – ways diabetes can affect your vision
Diabetic Retinopathy: Uncontrolled diabetes can damage the small blood vessels in the retina. This condition is known as diabetic retinopathy, which can cause blurred vision, dark spots, and even blindness if left untreated. Learn more
Cataracts: Diabetes can make you more susceptible to cataracts, which is when the lens of the eyes becomes cloudy, leading to blurred vision. Learn more
Glaucoma: People with diabetes have a higher risk of developing glaucoma, a condition that damages the optic nerve and can lead to blindness. Learn More
Macular Edema: Macular edema is a condition where fluid accumulates in the macula, the part of the retina responsible for central vision. This can cause distortion, blurriness, and reduction in central vision. Learn More
Double Vision: Diabetic neuropathy can affect the muscles that control the movement of the eyes, causing them to not work together. This can lead to double vision or even loss of vision in one eye.
Disease prevention – what you can do to protect your vision
If you have diabetes, it is important to take steps to protect your vision. There are several ways people with diabetes can manage vision complications. Diabetic patients can protect their vision by controlling their blood sugar, blood pressure, and cholesterol levels, quitting smoking, and getting regular eye exams. Regular comprehensive eye exams, including dilated eye exams, are essential for early detection and management of eye complications related to diabetes. Your eye doctor at Northwest Eye can closely monitor the health of your eyes and detect vision problems.
In conclusion, diabetes can have a significant impact on vision, and people with diabetes need to take steps to protect their eye health. By monitoring blood sugar levels, getting regular eye exams, and seeking medical attention promptly, people with diabetes can help reduce their risk of developing vision problems associated with diabetes. If you have diabetes and are concerned about your vision, speak to your eye care provider at Northwest Eye about steps you can take to protect your eyesight.
---