Posted by: Northwest Eye in Pediatrics, Strabismus on September 12, 2023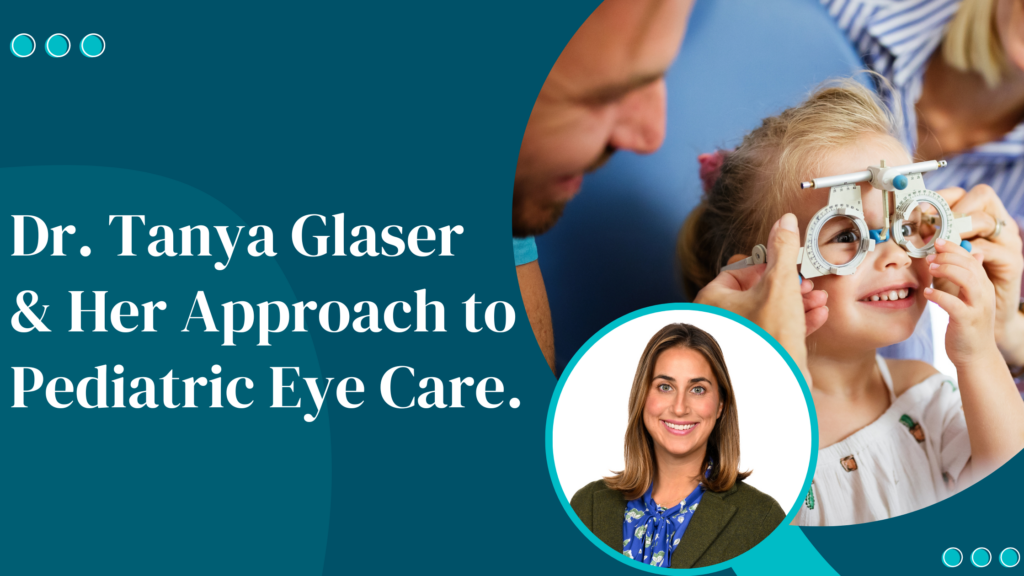 We are very delighted to welcome to our team Dr. Tanya Glaser, our newest Board Certified, fellowship-trained, pediatric ophthalmologist. Dr. Glaser also performs eye alignment and topical strabismus surgeries for adults. In addition, she provides BOTOX treatment for eligible strabismus patients.
Dr. Glaser's dedication to ophthalmology is reflected in her invaluable educational, research, and clinical experiences. She also served as an assistant professor at Duke University's Division of Pediatric Ophthalmology. Read on to learn more about Dr. Glaser's approach as a physician.
Q: What are 3 things you want patients and their parents to know about you as a provider?
Having young kids myself, I know that doctor visits can be hard and stressful – we work hard to make our visits as efficient and fun as possible! I love to incorporate toys and games into my exams. I really want parents to feel comfortable asking any questions until they understand the diagnosis and treatment plan(s).
Q: What are 3 things you want our referring doctors to know about you and your practice?
I am always available for questions and happy to see any referrals. I am passionate about treating ocular misalignment/strabismus in both kids and adults. Specifically for adults, even if they are not great general anesthesia surgical candidates, we can consider topical strabismus surgery.
Q: What's your favorite part about being a pediatric eye doctor?
There is never a dull day in a pediatric ophthalmology office. We love playing with kids! Using toys and games is part of every exam. I feel lucky that I can have a huge impact on a patient's life by improving their vision when they are young.
Q: Why did you choose to specialize in pediatrics?
I found that at the end of pediatric ophthalmology clinic, I felt energized. I like the variety of diseases that we get to manage and treat.
Q: Why did you choose Northwest Eye and what are you looking forward to as you join the practice?
I think we have a fantastic group of doctors at Northwest Eye, and I am excited to be part of the team. Honestly, the people were the reason I chose this practice – even though it meant that this native Californian would have to brave the cold winters.
Q: What's new in the world of pediatric eye care and eye alignment? Are there any developments that excite you?
Ocular imaging in kids. We do a lot of imaging like OCT in adults, and I think that this tool use in pediatric ophthalmology clinics could modernize how we evaluate and manage certain pediatric eye diseases. Management and treatment of progressive myopia (near-sightedness) is also a very active area of study, and we are always learning more!
To schedule an evaluation or appointment with Dr. Glaser, call us at (763) 416-7600 or request an appointment below.
---