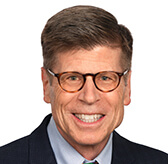 W. Keith Engel, M.D., is a Pediatric Ophthalmologist at Northwest Eye Clinic in Minnesota, providing routine and specialty eye care for children from infants through teens. He joined Northwest Eye's respected team of doctors in June 2013, bringing more than 20 years in practice and teaching experience in pediatric ophthalmology.
Dr. Engel received his undergraduate degree, Summa Cum Laude, in History and Biology from Bowdoin College in Brunswick, Maine. He went on to complete his Doctor of Medicine degree at McGill University School of Medicine in Montreal, Quebec. After a rotating medical internship at the Montreal General Hospital, Dr. Engel completed an ophthalmology residency at the University of Rochester School of Medicine, in Rochester, New York, serving as Chief Resident. During that time, he also completed the Lancaster Course in Ophthalmology in Waterville, Maine. This is where he met his wife, Dr. Polly McCormack, who is also an ophthalmologist. Following his residency, Dr. Engel completed two fellowships. His first was an International Ophthalmology Fellowship with Project ORBIS, where he participated in medical education work in 20 countries around the world. He then went on to complete fellowship training in Pediatric Ophthalmology and Strabismus at Indiana University School of Medicine and Riley Children's Hospital in Indianapolis.
Dr. Engel is board-certified by the American Board of Ophthalmology and is a fellow with the American Academy of Ophthalmology, the American Association of Pediatric Ophthalmology and Strabismus and the American Academy of Pediatrics. In addition to his role at Northwest Eye Clinic, he is an associate clinical professor in the Department of Ophthalmology at the University of Minnesota School of Medicine. Dr. Engel is a recognized and accomplished expert among his peers, serving as a contributing author in research and published works in the field of pediatric ophthalmology. He has been recognized as a Top Doctor in the Minneapolis-St. Paul Magazine and Minnesota Monthly Magazine.
Dr. Engel is passionate about pediatric ophthalmology because the first six years of life are the most important in children's visual development. He is inspired by the opportunity to make a positive difference in this critical phase of a child's life by applying his knowledge and experience in providing different treatments including glasses, eye exercises, and/or surgery. Just like being the father of two children, he finds that taking care of children's eye problems is an extremely enjoyable, sometimes challenging, and always rewarding experience.
Outside of his work, Dr. Engel participates in a variety of sports, including tennis, mountain climbing, bicycling, and skiing. He especially enjoys international travel and has visited more than 50 countries around the world – which has included trekking in mountains of Bhutan and Nepal, white-water rafting down the Zambezi River in Africa, traveling throughout the Middle East (including Saudi Arabia, Yemen, Oman, and UAE), sea kayaking along the coast of Crete, hiking in the jungles of Rwanda and Zaire to see mountain gorillas, and exploring China, India, Thailand, Papua New Guinea, and the Galapagos Islands.
Dr. Engel currently sees patients at our Maple Grove and Minnetonka Northwest Eye locations.